Places of interest selected
Monuments and sculptures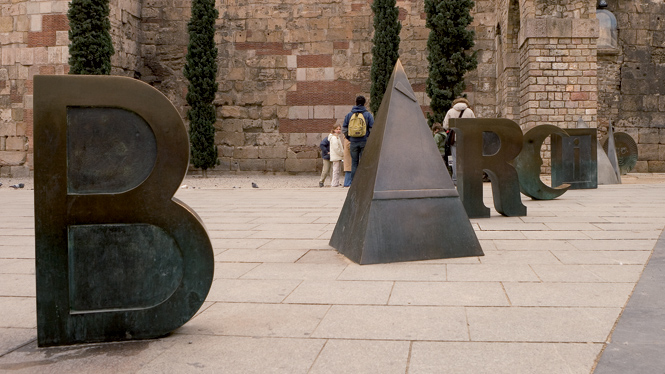 This visual poem by Joan Brossa stands just in front of Barcelona"s Roman wall, where the aqueduct once entered the city. This curious sculpture, which blends in perfectly with the city"s most ancient stones, spells out the word Barcino, the Roman name of Barcelona, and is the artist"s tribute to the ancient colony.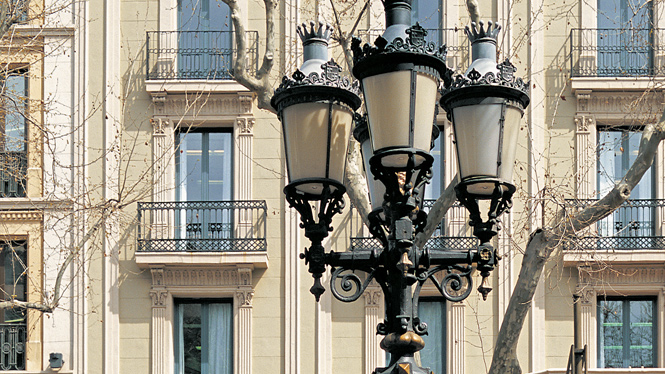 The fountain is one of the symbols of Barcelona, a meeting place for locals and visitors alike where people also flock to celebrate the victories of the Catalan team, Futbol Club Barcelona, Barça. The Canaletes Fountain has become one of Barcelona"s most visited landmarks. It also conceals a history that is closely associated with the old town"s water supply.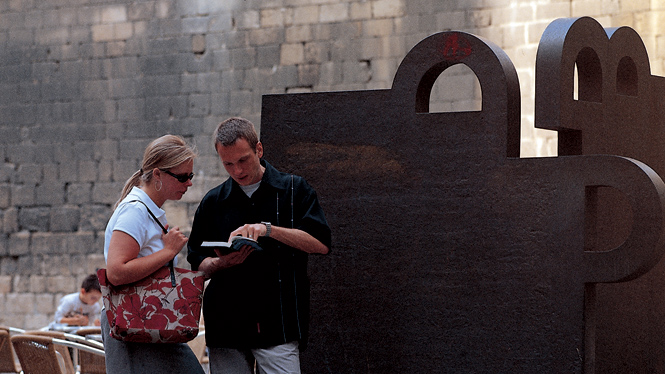 At one end of the Plaça del Rei, a monument breaks with the prevailing Gothic style of this area. A robust metal structure seems out of keeping with its surroundings while fitting in perfectly. Topos V is a sculpture that acts as a bridge between the Middle Ages and the modern era.