Places of interest selected
Las Golondrinas de Barcelona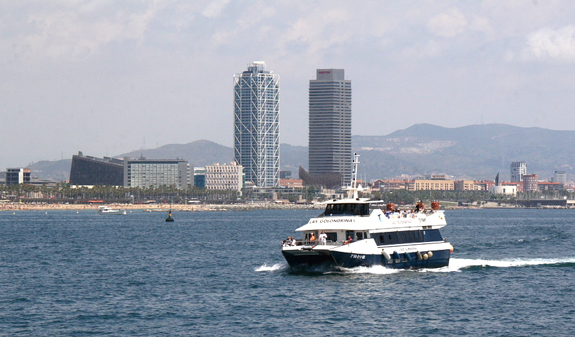 Come on board one of our motorised pleasure boats and enjoy a unique, and fascinating trip along Barcelona's coastline. Relax with a glass of wine and enjoy the landscape on one of Barcelona's iconic 'Golondrinas'.
Accessibility details
The traditional boats are not accessible because of their age.

The modern vessels in the pleasure-boat fleet (the catamarans Trimar and Omnibus and the boat Antina) are partially adapted for wheelchair users. Access is via a steep ramp and wheelchair passengers will require assistance from staff on the boat to embark and disembark. The boats have adapted toilets and spaces reserved for wheelchair users inside, next to the bar.
Last update: 29/08/2019
Back to index
Booking
Call Center
Service providing personalized tourist information about Barcelona in several languages, by phone, fax and e-mail. We'll be glad to help you to book and buy tickets for tours, shows or other.
Phone: (34) 932 853 832, Monday to Friday from 8 am to 8 pm
Fax: (34) 932 853 831
E-mail:
infoaccess@barcelonaturisme.com
Purchase on-line.
BCN Shop
: Virtual shop run by Turisme de Barcelona where you can purchase tourist products and services.
Back to index
Send your comment about this information (will not be published)
Back to index