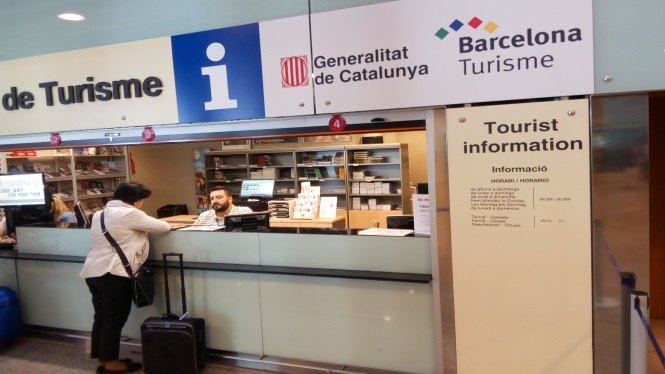 At Barcelona – El Prat airport you find tourist information offices co-managed by the Catalan government, Barcelona Regional Council and Turisme de Barcelona.
General details
Address: Aeroport del Prat - Terminal 1 i 2 (B)
E-mail:
info@barcelonaturisme.com
Opening time:
T1: Monday to Friday, from 8am to 8.30pm. Saturday and Sunday, from 8.30am to 8.30pm.
T2: Monday to Saturday, from 8am to 8.30pm. Sunday, from 8.30am to 8.30pm.
Information office opening times may be changed due to circumstances beyond our control.
Accessibility details
Turisme de Barcelona staff have been trained to assist visitors with special needs.

These information office has a standard-height counter which are too high for wheelchair users. However, the members of staff will be happy to come to the other side of the desk to deal with your enquiries.
Last update: 08/11/2019
Back to list of offices