The Gothic Quarter by Night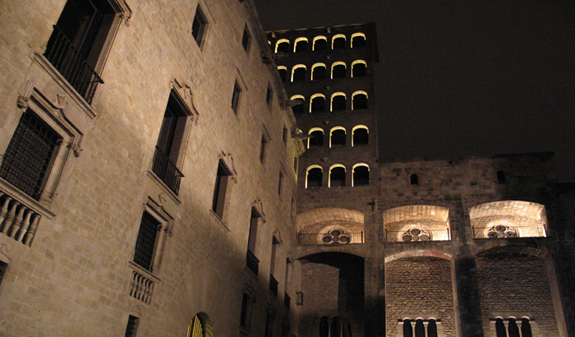 Barcino, the charm and mystery of the city by night. See the old town when it's quiet. The old town reveals its history by evoking the Roman city and medieval era.

Architour takes you on an intimate, sensorial tour where architecture converges with the phenomenon of the city and intertwines with history, art, sociology and culture in general.
Booking
Purchase on-line.
BCN Shop
: Virtual shop run by Turisme de Barcelona where you can purchase tourist products and services.
Back to index
Send your comment about this information (will not be published)
Back to index